Weedex Lawn Care is the best lawn care company for weed control and lawn treatments because of our local knowledge and experience, our commitment to customer service and our communities that we serve. There are many choices in lawn care, but Weedex has decades of experience serving homeowner's weed control with award-winning service. We don't try to offer a wide array of home services to our customers like some competitors may do. We focus on being the best lawn care company for weed control and lawn fertilization in the Dallas Fort Worth Metroplex.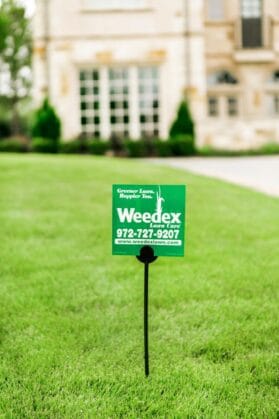 ---
Best Lawn Treatment Company 2022
Weedex Lawn Care provide award winning residential lawn treatment services in most of Collin, Denton, Dallas, and Tarrant counties. We understand North Texas weeds, soil conditions and turfgrass. Our customers as well as independent review companies like Best Pick Reports and Best of Denton Living consider Weedex Lawn Care the best lawn care company for weed control and lawn fertilization. Weedex Lawn Care has been selected Best Pick for lawn treatment in Dallas for twelve (12) consecutive years. We have won the Best of Denton County award multiple times in the last 5 years, including 2021. Our company is insured and has an A+ rating with the Better Business Bureau. Call Weedex Lawn care at (972) 727-9207.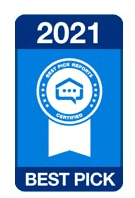 We value our senior citizens, Hometown Heroes, including teachers, first responders, and military veterans. Weedex offers a discount on all services for these special members of our local communities in North Texas. Offering these discounts is one way we give back in the communities we serve. We sponsor a monthly bingo night for a local senior community, the Lewisville High School Baseball team, and the Plano Bicycle Association. We also participate in multiple home and garden events at the neighborhood, city and county level.
Weedex Lawn Care sees weed control and lawn fertilization as a partnership between your lawn treatment company and you, the homeowner. Weedex Lawn Care provides the lawn treatments and monitor your lawn for issues that may arise and keep you informed. Your role in the lawn care partnership is to follow the watering and mowing instructions on the report we provide after each treatment. Our commitment to you and your lawn is backed by our satisfaction guarantee and we don't have contracts. Together, we can achieve a "Greener Lawn. Happier You"
---
Specialty Lawn Treatment Services
If you yard needs more than weed control and lawn fertilization, we also offer specialty lawn treatment services ala carte. This way you only pay for the specialty services you need. Our highly trained Turf Route Managers monitor your lawn for these needs as they perform their regular lawn treatments eight times throughout the year. We offer core aeration, nutsedge treatment, grub treatment, ornamental tree & shrub treatment. We also offer an annual fire ant control treatment.
---
Is Core Aeration Necessary?
Weedex core aeration utilizes two operators and heavy-duty aeration machines to pull hundreds of small soil plugs or cores, from compacted soil. Our soils in North Texas contain a lot of clay. Blackland Prairie soil is sometimes called Black Gumbo soil or Cracking Clay. This soil type is found in Collin, lower Grayson, Dallas, as well as eastern Tarrant and Denton counties. Aerating a lawn with compacted soil in the spring loosens up the soil so your turfgrass can better absorb air, water and nutrients. Aeration also allows the roots system to grow and expand more easily adding to a healthier lawn.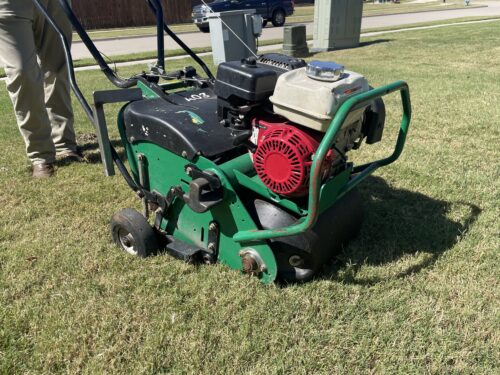 Nutsedge generally a perennial and It is sometimes incorrectly referred to as nut grass. Although nutsedge looks like grass, it is a member of the sedge family. Pre-emergent will not prevent nutsedge and if it is left unchecked in your lawn it can spread quickly. You may be tempted to pull nutsedge out of your lawn. However, doing so can cause it to activate more nutsedge growth. Our specialty nutsedge treatment program is most effective in late spring to late summer.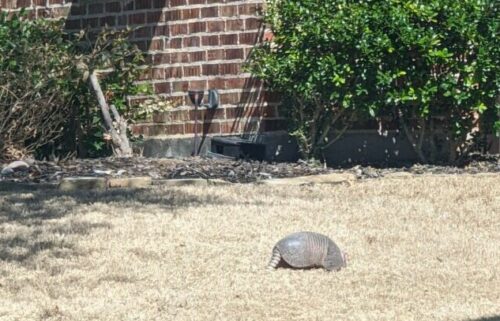 White grubs, sometimes called grub worms and armadillos often go hand in hand. When grubs infest your lawn, they eat the roots of your turfgrass. The damaged lawn will turn brown and loose its bounce. The soil will also feel soft or mushy in damaged areas of your lawn. Armadillos like eating grubs and will forage using their noses to root into the soil, causing added damage to your lawn. If you suspect grub damage, contact us about our grub treatment programs at (972) 727-9207.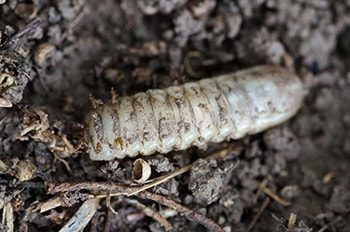 ---
Ornamental Tree and Shrub Care
Crepe myrtles are susceptible to Crape Myrtle Bark Scale. If not treated, these insects can damage and ultimately kill your beautiful ornamental trees. Our Ornamental Tree and Shrub specialty service can identify and treat your trees and shrub for harmful insects and lawn pests. If you suspect any lawn pest or insect issues with your ornamental trees or shrubs, reach out to us before it is too late for treatment. Call Weedex Lawn Care at (972) 727-9207.
No one wants fire ants in their yard. When these insects invade your lawn, they get busy building mounds and making themselves at home. Fire ant mound treatment products purchased at your local home improvement store will only work on the mounds you treat. This treatment method will keep the fire ants on the move around your yard. DIY blanket treats are more effective, keeping the ants out of your yard for about three months at a time. These products can be expensive, and the treatment process is time-consuming. Weedex uses a commercial grade fire ant killer called Top Choice from Bayer. Our one-time annual treatment will keep fire ants out of your yard for an entire year – guaranteed! If you have fire ants, call (972) 727-9207 to schedule your annual fire ant treatment.
Whether your lawn needs are regular weed control and lawn fertilization, or you also need specialty lawn treatment services, Weedex is your best lawn treatment partner. Place your trust a local company with award winning service. Weedex has over 20 years of experience serving homeowner's lawns in Dallas Fort Worth metroplex. Get the lawn you deserve. Call Weedex today at (972) 727-9207.