To get grass treatments near me in North Texas, look for a local professional lawncare company that understands local turfgrass types, weed types, and lawn issues. By selecting Weedex Lawn Care, you get a locally owned company, with award winning service. You are provided with a Turf Route Manager's expert knowledge of lawn challenges dealt with in North Texas. Whether your home is in Frisco, Rockwall, or another city in the metroplex, rest assured that Weedex Lawn Care provides award-winning grass treatment services "near me." If in doubt, you can quickly check your zip code with our Lawn Care Service Locator. For a fast, free phone quote, call (972) 727-9207 or request a free estimate online.
---
What is the Best Treatment for Grass?
The best treatment for your grass is a year-round regiment of treatments based on the time of year. Many people would assume that treatments should only be applied while the grass is in the growing season. However, there are certain treatments that should be applied when the turfgrass is dormant. The type of turf grass on your lawn will also play a role in grass treatments. The three major turf grass types found in North Texas lawns are Bermuda, St Augustine, and Zoysia. If you are not a DIY guy or gal, look for a local, experienced professional grass treatment company like Weedex Lawn Care. Locally owned and operated, Weedex has been serving the grass treatment needs of North Texas homeowners for over twenty years. The Dallas Best Pick Report selected this grass treatment company as the best lawn care service for the past twelve years.
---
What Kind of Grass Grows Best in North Texas?
The best grass choice for your lawn is dependent on several factors. How much do you want to water your lawn? Does you property get a lot of sun? Do you expect much foot traffic on your yard?
Bermudagrass has a thin-bladed leaf, is moderately drought tolerant, and thrives in full sun. The canopy will thin out when this grass is subjected to full-time shade. Bermudagrass has a particularly good tolerance for foot traffic.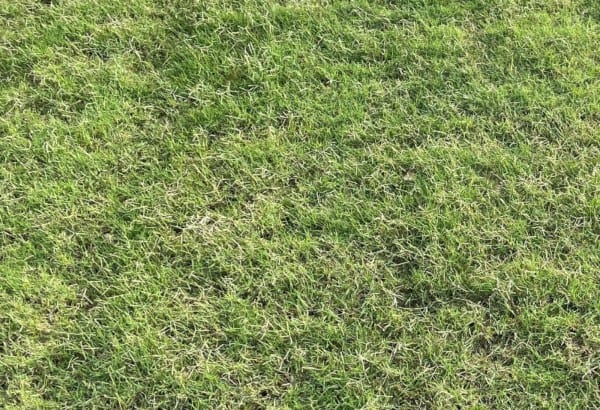 St. Augustine grass has a wide-bladed leaf and is less drought tolerant. Unlike Bermudagrass, St. Augustine grass will grow well in shaded areas. St Augustine grass spreads quickly and will travel across roots, rocks, and other edging if is not trimmed back regularly. When compared to Bermudagrass it has a lower tolerance for frequent foot traffic.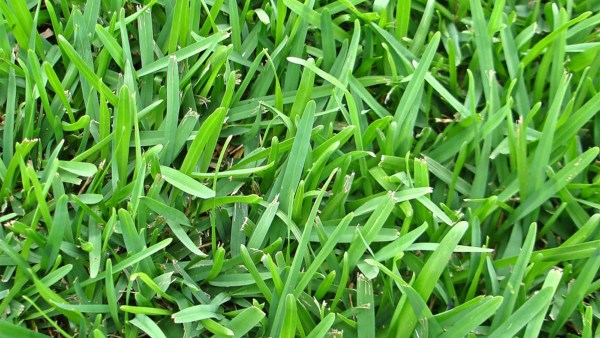 Zoysiagrass is available in both thin–blade and wide–blade varieties. This turfgrass is less drought tolerant than Bermudagrass. Zoysiagrass will go dormant, turning brown, in severe periods of drought more quickly than Bermudagrass. The wide-blade varieties of Zoysiagrass, such as Palisades or Zeon, will tolerate shade better than the thin-blade varieties, like Emerald. Unlike Bermudagrass and St. Augustine grass, Zoysiagrass takes much longer to spread. This grass also has a moderately good tolerance to foot traffic and a much lower requirement of fertilization when compared to the other two turf grasses.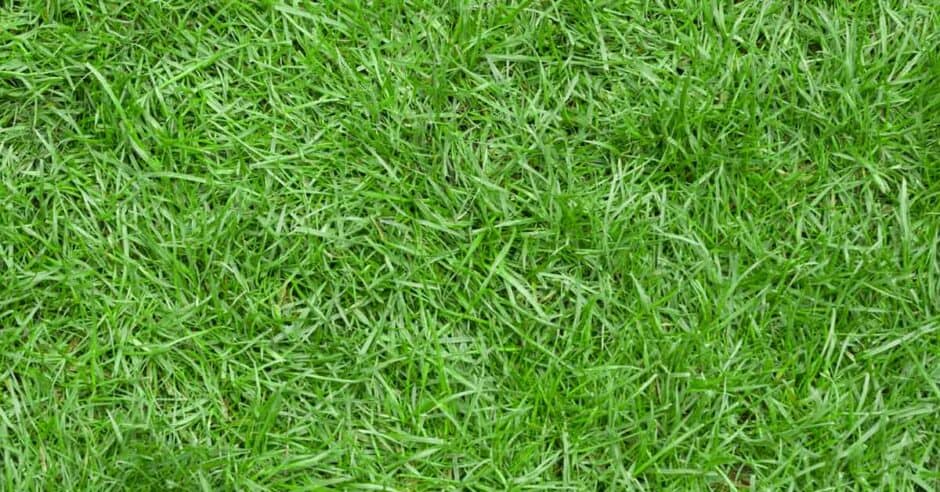 ---
When is the Best Time of the Year to Apply Lawn Fertilizer?
We typically recommend three specific times that you want to apply fertilizer to your lawn. As winter temperatures recede, your lawn will begin to come out of dormancy and shows signs of new growth in the spring. By applying a fertilizer at this time, you can help boost your lawn's ability to come out of dormancy quicker resulting in a greener lawn sooner. While this may be the main reason that most people apply fertilizer at this time, it is also a crucial time for root development before the hot, dry North Texas summer arrives. This is also a wonderful time of year to receive a core aeration to help supply the best growing environment for your turf grass' roots.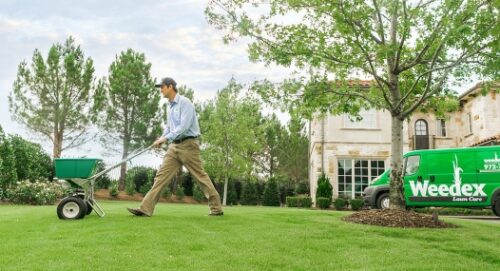 Summer is most typically time for homeowners from all experience levels to apply fertilizer. As temperatures increase and rainfall levels decrease, it is important that your lawn receives the nutrients it needs to help combat the stressors it will face during the long North Texas summer. A slow-release nitrogen fertilizer is your best choice during this time. It will help prevent the risk of burning your turfgrass. The fertilizer will also ensure the nutrients are available for longer as your plant's ability to uptake nutrients is typically slower during this time of year.
Lastly, it is advisable to apply a fertilizer in the early-fall to allow the turfgrass the opportunity to store energy prior to its dormant season throughout the winter months. This will also help increase the turfgrasses root development leading to a healthier next spring.
---
When is the Best Time of Year to Apply Pre-emergent Treatments?
Early Fall and Fall are the best times to put down a pre-emergent treatments. These treatments will help prevent annual weeds like poa-annua (annual bluegrass) and rescue grass. Using a fall pre-emergent means your lawn will have fewer weeds to fight in the spring. Therefore, fall is the best time to start your lawn treatment service.
Pre-emergent treatments should occur prior to the targeted weed seeds germination. Visible broad leaf weeds can be spot treated at this time as well. Do not apply a pre-emergent if you plan to overseed your lawn with winter ryegrass. The pre-emergent kills the immature plant and will have the same effect on ryegrass.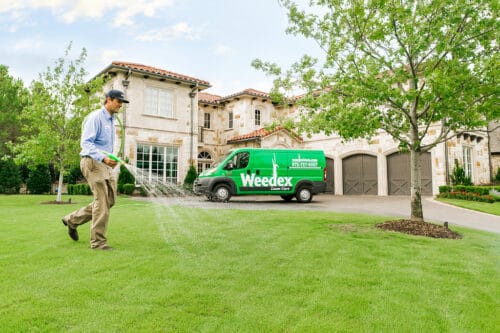 Late fall is another opportunity to apply pre-emergent or, even better, get an added round of it. Again, this grass treatment will help prevent spring weeds. Visible winter weeds are also spot treated at this time.
Winter is the time of year to apply a pre-emergent grass treatment to control unwanted broadleaf weeds and help prevent summer weeds. A second pre-emergent treatment is needed in the spring to help control crabgrass throughout the summer.
---
Lawn Care for Beginners
If you are a beginner with lawn care, you need to know that there are several components that create a healthy lawn. Let's start by understanding how grass grows and thrives. Grass uses sunlight captured in the leaf blades as part of the photosynthesis process to grow healthy grass. The top, green half of the leaf blade is where the grass captures sunlight. You never want to cut more than one-third of the leaf blade. Doing so, will leave only the brown portion the grass blades and your lawn will be brown. Mowing your lawn too short also stunts growth and stresses the grass by restricting photosynthesis.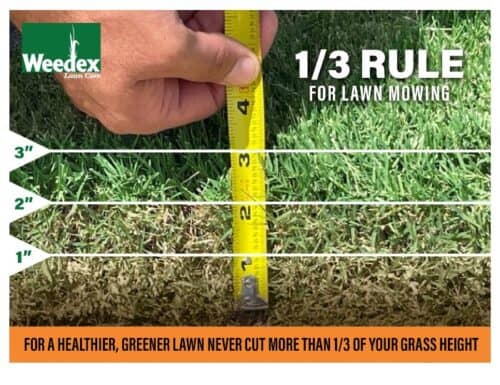 Soil is your lawn's foundation. Grass will grow healthier and faster in better soil. Unfortunately, North Texas soils consists mostly of clay, making it harder for roots to grow deep and spread. A core aeration on your lawn in the spring can combat compacted soil. The tines on the machine pull thousands of soil plugs from the lawn, creating space for roots to spread. The spaces enable nutrients, air, and water to be absorbed more efficiently to help your grass grow and thrive. This is an excellent time to add compost or manure top dressing, if needed, to provide your lawn with richer soil for the growing season.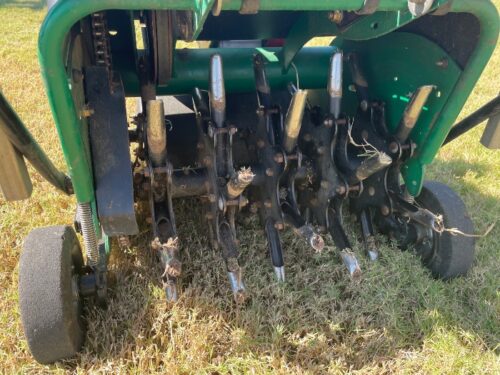 Proper fertilization throughout the growing season combined with proper mowing and watering will promote healthy, green lawn growth. Don't forget to use weed control since weeds can also thrive in these conditions. A thick, healthy lawn will help prevent the weed seedling from getting the sunlight required for germination. It will choke out the weed prior to it reaching maturity. If you have lived in North Texas for any amount of time, you know we have consistently high wind speeds. These winds can contribute to weed seeds in your lawn. It is essential to stay vigilant on weed control. Be sure to cover any bare spots in your lawn with sod so weed seeds can't take hold and germinate. If you are concerned that you may not have the time or the green thumb to take care of your lawn, call Weedex for a free quote at (972) 727-9207.
---
When Should You Treat Grass?
The treatment needed for your grass depends on your grass, the season, and the issues your grass may have. As we have discussed, fertilization works best in the Spring and summer during the growing months. Whereas weed control requires vigilance and needs to occur year-round. Certain grassy weeds like rescue grass and poa-annua are best controlled with fall and winter pre-emergent. The best time to treat Nutsedge is in the early summer when the plant is waking up from winter dormancy.
Other weeds require an added special treatment process to dispose of them effectively. These include dallisgrass and King Ranch Bluestem. Using a non-selective herbicide, like Round-up, works well on these weed types by blocking an essential growth enzyme. Once the weed is dead, it is best to dig it up. Next, fill the remaining hole with soil and sod to keep the weed from re-establishing itself.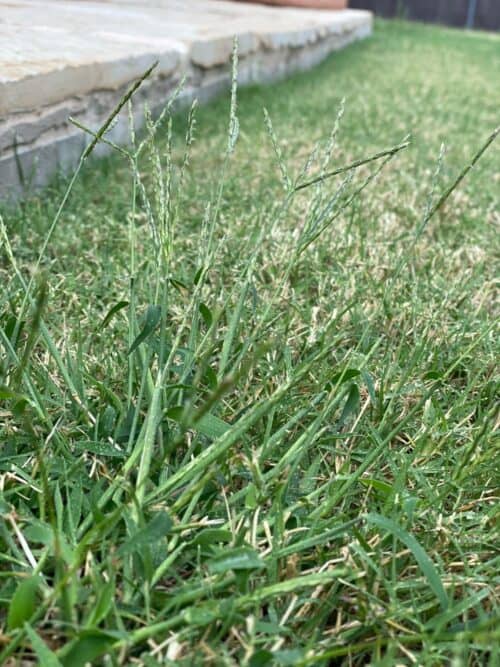 If you want to make sure you treat your grass at the right time, with the right products, call Weedex. Our annual lawn treatment program will be quickly quoted for your lawn with a phone call to (972) 727-9207.
Improper watering can cause a range of issues. Drought stress occurs when a lawn receives insufficient water during hot weather. Severe drought stress can result in the grass going dormant and eventually dying without proper watering. Check your sprinkler system to ensure your lawn receives adequate water coverage and frequency. North Texas lawns need one to two inches of water a week during periods of elevated temperatures, mid 90's or higher.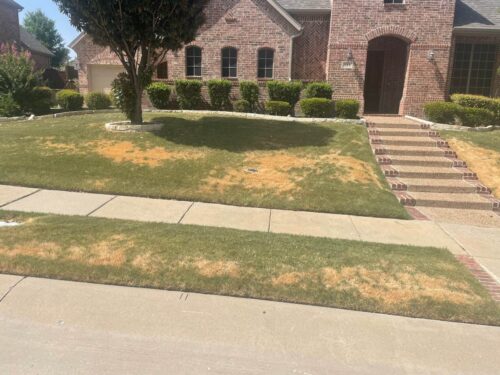 When St Augustine grass is overwatered, it can develop a lawn fungus that requires special treatment to get the fungus under control. Weedex Lawn care offers specialty fungus programs to help negate these issues.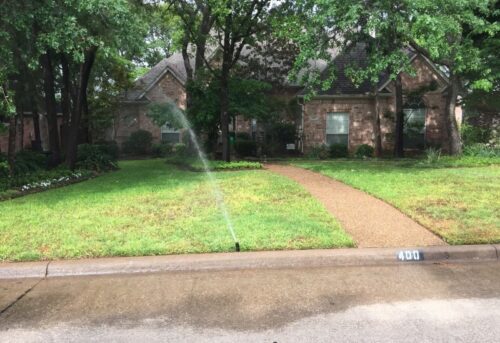 ---
How do You Rehab a Neglected Lawn?
From time to time, we receive calls from homeowners with severely neglected lawns. These lawns can be overrun with weeds. In other cases, the homeowner may have a property with more dirt than grass. These lawns are called renovations and must be re-sodded by the homeowner or a reputable sodding company. First, the weeds need to be killed and removed. Next, it is best to prep the soil with a layer of topsoil. A good layer of soil will give the new sod a better opportunity to root more quickly. If you doubt the condition of your lawn, call Weedex Lawn Care at (972) 727-9207 to ask about our lawn analysis options.