Parker Weed Control and Lawn Fertilization
Weedex Lawn Care is fortunate to serve many Parker homeowners with weed control and lawn fertilization services. Parker is one of the few remaining rural areas in the Dallas-Fort Worth metroplex. The city of Parker proudly retains its country charm while being near to the amenities of the larger Dallas area communities. In a small way, we are also making a contribution the beauty of Parker.
Locally owned and operated, with 20 years of serving North Texas homeowners we know Texas lawns, weeds and lawn insects. Whether you have St. Augustine, Zoysia or Bermuda, we have the right treatment program for your turf grass. We also know how to deal with tough Texas weeds like nutsedge, crabgrass and dallisgrass. Our annual lawn treatment program consists of eight treatment every 4 to 6 weeks, includes grassy and broadleaf weed control as well as fertilization treatment service. Call for a fast, free quote (972) 727-9207.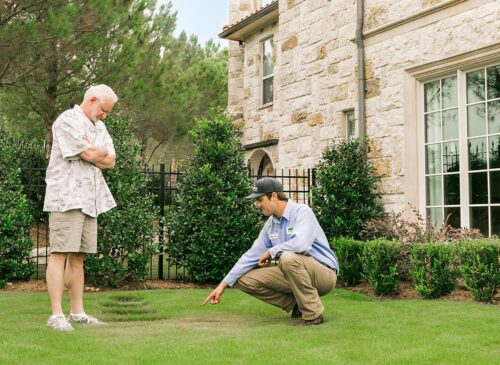 Angi's List Review
"It went great! The technician was so knowledgeable and was willing to work with us to treat specific issues. Really working forward to working with Weedex." – Joanne S., Weedex Customer
Weedex Lawn Care has been selected Certified Best Picks for the past eleven consecutive years by the Best Pick Reports !
Google 5 Star Review – "Professionalism, Quality, Value" – Greg K. Weedex Customer
---
Specialty Lawn Services
---
Parker lawns are greener with Weedex weed control and fertilization
Our office is located in Lewisville so we can provide the most personal lawn care treatment service in Parker and North Texas. We want to hear from our customers. Unlike big brand lawn care companies, if you ever have questions you will talk with a team member in our office instead of a call center.