Top-Notch Lawn Care Services for Residential Properties in Little Elm, TX
We've been providing our services since 2001.
Little Elm is a city located in Denton County, TX. This charming community has a population of over 51,000 people. If you're looking for things to do in this city, you can visit Little Elm Park. This park features a playground and trails that you can walk on while enjoying the natural beauty around you. You can also take the children to Hydrous Wake Park, where there's an inflatable obstacle course on the water and wakeboarding opportunities. The Cove at The Lakefront is another popular water park here perfect for all ages!
At Weedex Lawn Care, we proudly provide top-notch lawn care services to residential properties in Little Elm, TX. We've been providing our services since 2001, which include fertilization, weed control, core aeration, and much more to help your lawn grow strong and healthy!
---
Improve Your Turf's Health & Appearance With Our Lawn Care Services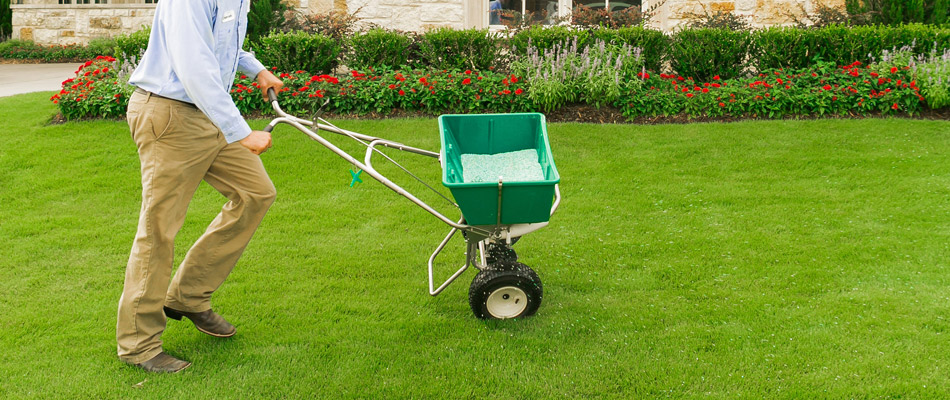 If you want to improve the health and appearance of your turf, then our lawn care services are just what you need. We offer a fertilization program that includes multiple treatments throughout the year to provide your lawn with the nutrients it needs to thrive. But wait, there's more - this program also includes pre- and post-emergent weed control treatments to keep weeds at bay! While our pre-emergents will prevent weeds from sprouting above the surface, our post-emergents will eliminate any existing growth on your lawn.
We can perform core aeration in the spring to alleviate soil compaction and help the roots of your grass access much-needed nutrients, water, air, and sunlight. Our team even provides a soil care program that consists of several treatments designed to improve the quality of your soil so your lawn can withstand harsh conditions, such as drought.
If your lawn has a fungal infection, you've come to the right place. At Weedex Lawn Care, we offer effective curative treatments against common lawn diseases in Little Elm, TX, like brown patch, dollar spot, gray leaf spot, and take-all root rot. We can also protect your turf from pesky lawn insects, like chinch bugs and bermudagrass mites. Meanwhile, fire ants will become a problem of the past with our fire ant control service! This service includes one broadcast treatment to ensure these biting pests don't make a home on your property for an entire year.
We also provide a tree and shrub care program to ensure your plants remain in excellent condition throughout the year. With this program, they'll receive routine fertilization applications to bolster healthy, strong growth. We'll also administer disease and insect control treatments to ensure infections and infestations don't cause problems for them. Here are all the services we offer in Little Elm:
We offer preventative and curative grub control treatments to protect your lawn from these root-feeding pests and eliminate an existing infestation.
---
Call us today to sign up for any of our lawn care services!
Here at Weedex Lawn Care, we offer top-quality lawn care services to homeowners in Little Elm, TX. Whether you want to nourish your grass, keep pesky weeds at bay, tackle lawn insects and diseases, or even keep your trees and shrubs in tip-top shape - we have you covered! Give us a call today at (972) 727-9207 to sign up for any of our lawn care services!