We offer lawn care services to residential properties in Lancaster, TX.
Our services include fertilization, weed control, core aeration, lawn insect control, and more.
Lancaster, TX, is a city in Dallas County with a population of over 40,700. This city has a rich history dating back to 1852, and its Historic District is a nod to that with early homes and businesses. However, today it provides charming suburbia and is part of the Dallas-Fort Worth metropolitan area. Lancaster Community Park is perfect for spending time outside during a beautiful day, featuring playgrounds and trails. Ten Mile Creek Preserve and Bear Creek Nature Park are other popular spots for nature lovers alike, and Country View Golf Course is where you can practice your golf swing!
At Weedex Lawn Care, we are glad to provide our professional lawn care services for residential property owners in Lancaster, TX. Our team can keep your grass healthy and beautiful with fertilization, weed control, core aeration, lawn insect control, and more!
---
We Can Help Your Turf Become Its Best With Our Lawn Care Services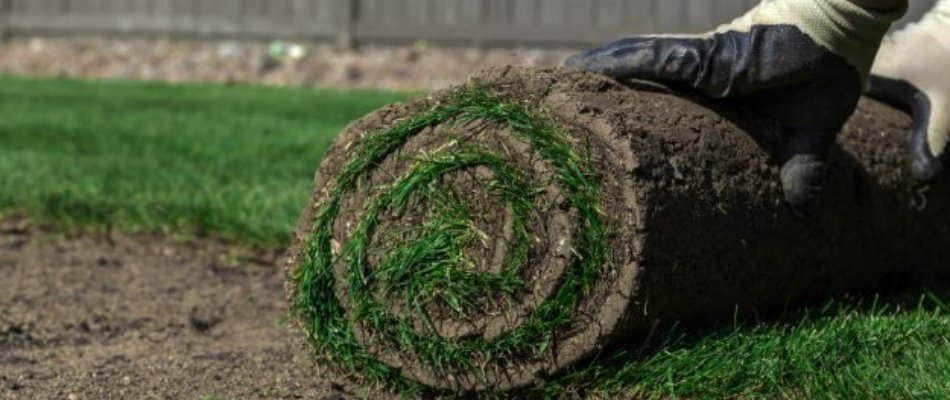 Keeping your lawn in tip-top shape requires a lot of work. Fortunately, we can help it become its best with our top-quality lawn care services! We'll fertilize your turf multiple times throughout the year to fuel it with the nutrients it needs to bolster healthy, verdant growth. Then, we'll apply pre-emergent weed control treatments to get ahead of weeds and prevent them from surfacing, while our post-emergents will eliminate any existing growth on your lawn.
Our team performs core aeration in the spring since this is when your grass is at its strongest to withstand the process. During this process, we pull up plugs of soil to create tiny holes in the ground, opening up channels where nutrients, water, air, and sunlight can pass through easily and reach the roots of your grass. To further improve the quality of your soil and help your turf combat drought stress, look no further than our soil care program! This program includes four treatments throughout the year to improve water retention, increase root development, provide a consistent release of nutrients, and bolster its resilience to stressors. That way, your lawn can stay healthy and hydrated, even during times of drought here in Lancaster, TX.
Additionally, we offer effective preventative and curative treatments against lawn diseases like take-all root rot, brown patch, dollar spot, and gray leaf spot; the former will prevent fungal diseases from establishing in the first place, and the latter will eliminate an existing infection. The same goes for lawn insects. At Weedex Lawn Care, we provide highly effective lawn insect control treatments that target pests such as chinch bugs, bermudagrass mites, and grubs. Meanwhile, our crew can even tackle fire ants with our granular application, which we'll apply across your lawn to control these biting pests for an entire year. Here are all the lawn care services we provide in Lancaster:
---
Call our experts today to schedule our lawn care services.
If you want to ensure your lawn is in its absolute best health throughout the year, we're here to help. Our team at Weedex Lawn Care offers expert lawn care services to residential properties in Lancaster, TX. From strengthening your grass with essential nutrients to improving the condition of your soil - we have got you covered. Call us today at (972) 727-9207 to schedule any of our lawn care services.