Are you looking for the best lawn service Keller Tx has to offer? Look no further than your friendly local lawn care service company, Weedex Lawn Care! It can be hard to narrow down the list of lawn service companies near Keller, Tx, but we think you will find just what you are looking for here at Weedex. Let's see how Weedex can help you make your Keller lawn green and gorgeous!
---
Lawn Care Companies in Keller Tx
It's no surprise that there are quite a few lawn care companies in Keller, Tx, to choose from! We'll help you hopefully "weed out" the others, if you pardon the pun, by showing you what Weedex can do for your lawn. Like we always say, greener lawn, happier you! We give our wonderful customers security and peace of mind by offering a satisfaction guarantee. That is how much we believe in our award-winning service and our top-of-the-line products! We service hundreds of lawns in Keller, Tx. And our company has won numerous awards, including being chosen Best Pick for lawn care for 12 consecutive years in the Best Pick Reports for the Dallas area markets. Our lawn care service company goes above and beyond to help you feel happy and satisfied with your yard. People might not always think about how important our lawns are in our everyday lives!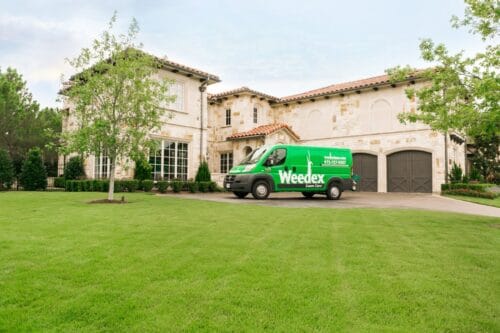 Picture yourself getting home after a long day. The sun is just about to set, and you've been working hard. You pull into your driveway, just waiting to kick off your shoes and relax for the evening. When you see… ugly weeds everywhere and brown, patchy grass? Hold up! Give us a call before you feel the exasperation of dealing with your lawn care issues yourself after a long day's work or wasting your valuable weekend time. Weedex Lawn Care would love to provide you with a fast quote right over the phone! (972) 727-9207 Our motto is "Greener lawn. Happier You."
---
Keller TX Lawn Service
In Texas, we have some pretty harsh conditions for our lawns. That's why choosing a local Texas lawn care company is the way to go! We understand the dry, hot summers and how to care for all different regions of Texas lawns and grass types.
Whether you already have one of these grasses in your Keller Tx lawn or are looking to choose the best type of grass for your North Texas lawn, this list will help you identify the pros and cons of the most common local grass types! We are ready to help you with any of these types of turfgrass in your lawn, no matter what issues may pop up.
Here are the four most common types of North Texas grass that you may have in your lawn:
---
What Types of Grass Grow Best in North Texas
1. Bermudagrass
Bermudagrass is very common in North Texas lawns. For your Keller, Tx lawn, bermudagrass could be a great choice if you don't have it already. Bermuda grass is quite durable, and withstands the dry, hot summers of Texas well, even on years when rainfall is slim. Homebuilders sod many new homes in Keller and other suburbs in North Texas with bermudagrass. The grass is inexpensive compared to other grasses, and it thrives in areas with lots of sunlight and good drainage. Unlike St. Augustine grass, bremuda can also be overseeded with ryegrass if you want a green lawn in the winter months. However, no grass type is perfect, and Bermuda grass has several shortcomings.
One problem that some people have with Bermuda grass is that it thrives a little too well. What do we mean by that? It can be rather diffcult to reign in, so it will likely try to creep into your flower beds. This may require more attention so that your flower beds aren't overgrown with Bermuda grass.
Since bermudagrass usually thrives best in sunlight, it is not the best choice for a lawn shaded by many trees. New homes often start offer with bermudagrass lawns. However, as the trees grow large and begin shading the yards, it often becomes necessary to consider switching to a more shade-tolerant grass type like St. Augustine or Zoysia.
2. St. Augustine Grass
St. Augustine grass is a definite favorite for many North Texans! People really enjoy the wide grass blades and rich green color. It is nice to step out of your home barefooted and land on the thick blades of St. Augustine grass. St. Augustine prefers to have a few hours of sunlight per day, so it can be more suitable for someone who has moderate shade in their yard. Unlike Bermuda grass, which needs pretty much only direct sunlight, you can get away with some shady spots in your lawn with St. Augustine grass.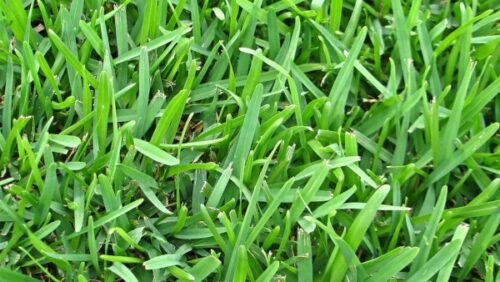 One issue you may run into is a fungus in St. Augustine grass. If you have water that pools your lawn, your grass may be more susceptible to lawn disease and fungus, such as brown patches and take-all root rot. Before you panic about your St. Augustine grass, however, let's look at some tips for preventing lawn disease and fungus in St. Augustine grass!
Prevent over-watering your lawn. Over-watering may result in pooling water, which can be a breeding ground for fungus and disease in your lawn. In order to prevent this from happening, get yourself on a good watering schedule. Believe it or not, the time of day that you water your lawn can have an effect on your lawn's You want to water your lawn between the hours of 10 am and 6 pm. This will allow you to visibly see areas of your yard that might have some pooling and require further drainage or just less watering. Here is how you can check your lawn to make sure that you are giving it an even soak, without over-or under-watering any area!

Take any tuna fish can or similar size can or bowl, and place it in a certain area on your lawn. Take another can of the same size, and put it in a different area. Repeat until each segment of your yard has an empty can placed in it. Now, just wait for a day! Run your sprinklers or watering system like normal. After the cycle has gone through, it's time to grab a Go out to each can, and dip the ruler inside without moving the can. If one can has much more water in it than the others, this area of your lawn could be susceptible to pooling, and ultimately, lawn disease and fungus! Oh, no! This knowledge can help you to adjust your watering system accordingly and avoid fungus in your St. Augustine grass before it becomes a problem. We're all about keeping lawns healthy around here!
All in all, St. Augustine grass can be a beautiful type of turfgrass for your Keller lawn. If you have St. Augustine grass, Weedex Lawn Care can help you keep it healthy and green, stress-free! We'll diagnose your lawn's issues or help to keep them from popping up in the first place when possible. We would love to care for your North Texas St. Augustine grass!
3. Zoysia Grass
Zoysia grass varieties grow in slower than Bermuda or St. Augustine but it grows in very thick and does a good job of choking out weeds. Does your lawn get lots of foot traffic in the summer? If you have dogs running around, kids playing outside, or any other form of heavy traffic stomping around on your lawn, zoysia grass may be your choice. Once the grass goes dormant, Zoysia grass is less tolerant to heavy foot traffic. This grass is drought tolerant and handles both heat and cold very well. These capabilities enable it to really thrive in our harsh North Texas climate. Zoysia is drought tolerant. This grass is more shade tolerant than Bermuda but it still will require about four hours of sunlight each day. Sod or plugs of Zoysia are also more expensive to buy compared to Bermuda or St. Augustine sod.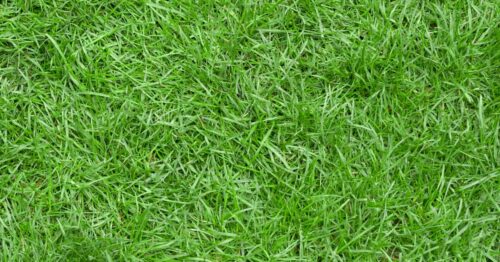 One issue that some people may have with their zoysia grass is that it tends to take a bit longer to green up in the spring, and it turns brown earlier than other grasses in the fall. However, if you don't mind this, zoysia grass is a tolerant, beautiful, and lovely grass that may work well in your Keller, TX lawn!
Zoysia starts slowly, and it can take 2 or 3 years to develop fully. However, it is quite green and gorgeous during much of the year once it is in! If you want help keeping your Zoysia grass as green as possible and need a bit of help with that spring green-up, Weedex Lawn Care is here for you. Give our friendly staff a call right now for a free quote! (972) 727-9207
---
Keller Texas Lawn Service
Don't try to go it alone with your lawn in Keller, TX. Let our professional team of lawn care experts take the hassle off your hands! At Weedex Lawn Care, we provide excellent service every time. To care for your lawn in the best way possible, we have created a strategic year-long lawn care service program. Our Turf Route Manager will visit your lawn every 5 to 7 weeks, for a total of 8 service treatments throughout the year. Each visit includes treatments that are timed perfectly for the season and tailored to your unique lawn's needs. If you live in Keller, TX, why not go with a local lawn care company that understands your North Texas lawn? We would love to help your lawn thrive.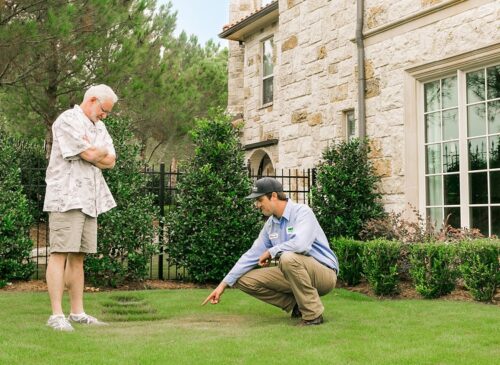 Our treatment program includes weed control, which will help keep those unwanted weeds from sneaking in and taking over your yard. We not only spot treat the broadleaf weeds that we see, but we also take it a step further by treating your lawn with pre-emergent products in the fall and spring to prevent the next season's weeds before they have a chance to take hold!
We will visit your lawn during our year-long service treatment program in winter, spring, late spring, early summer, summer, late summer, fall, and late fall. This will ensure that your lawn is well cared for in every season! Weedex uses the highest quality products to treat your turfgrass, such as our well-balanced, slow-release liquid fertilizer. This will nourish your turf grass and root system, helping to grow a thicker turf that will block out weeds. No one wants a yard full of weeds!
Pulling weeds by hand one at a time can be back-breaking work. Let us that that hard work off your hands.
---
Lawn Service Near Me
If you live in Keller, Texas, try giving Weedex Lawn Care a call today to get started on your greener yard. We are a genuine North Texas company that understands North Texas lawns. We take price in nourishing and caring for every lawn we service across North Texas! Making lawns greener is our passion. Our hard-working, expert lawn care technicians care about each and every customer's property as if it were their own. Call us if you have lawn fungus, brown patches in your grass, nutsedge, dallisgrass, broadleaf weeds, or even lawn pests like grub worms or fire ants. Don't hesitate! Let us give you a free, fast estimate right over the phone. (972) 727-9207
We look forward to servicing your Keller Tx lawn!