Oh no, is that dallisgrass springing up out of your beautiful lawn? If weeds, lawn fungus, or pesky lawn insects are threatening to take over your yard, you are probably running to your computer to find the best weed control service near me, and STAT! Look no further, because you have come to the right place. At Weedex, we have all the right tools, programs, and services to restore your lawn back to its green glory— or have it looking even better than ever. Our weed control and fertilizer services are guaranteed to deliver a greener, better-looking yard. As we like to say, greener lawn, happier you! So, let's set your lawn on the fast track to green bliss by understanding a bit more about what we can do for you as a weed control service.
---
What Does a Weed Control Company Do?
A weed control company helps with pretty much any problem you have with your lawn, including controlling weeds of all sorts, dealing with fire ants, providing fertilization services, weed treatment, lawn fungus, and other specialty services and programs to take care of your lawn and all that's in it. At Weedex, we have year-round treatment services that ensure a greener lawn. We also have our tree and shrub program, where we maintain the beauty of your ornamental trees and shrubs by protecting them from insects, fertilizing them, and guarding them from disease. Your lovely lawn will be the talk of the neighborhood!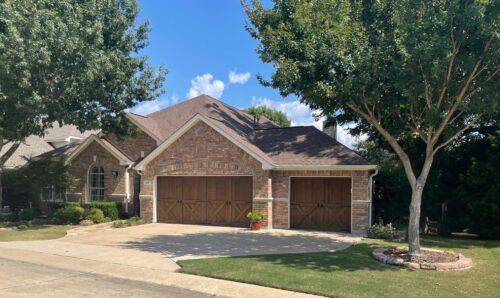 Why does your lawn need year-round weed control and fertilization services? It's kind of like grooming a goldendoodle dog (stay with us here). Take it to the groomers often enough, condition those golden locks, and keep pests at bay with treatments, and you have one shiny-furred pup. Leave it to romp around outside in the elements, never bathe it, and then try to run a brush through its fur after months of matting, and you may find yourself in a hairy situation (bad pun intended). That's why at Weedex, we apply the same way of thinking to caring for your lawn. We don't just come out at springtime and try to fight back against months of weeds and insect damage. We treat your lawn with tender loving care all year round, with eight strategic lawn care service treatments throughout the year. That's why when looking for a weed treatment company, you can't go wrong with Weedex, any season!
---
Weed Control and Fertilization Services
You know the saying "April showers bring May flowers," right? The same can be said for achieving beautiful, lush green grass. Sure, you can pull weeds around your flowerbed and get your sprinkler system going, but that won't guarantee a gorgeous green lawn when summer gets here. In the same way that you might plant tulip bulbs in the fall to see blooms in April, you need to take care of your lawn year-round— even when it's frozen in the frigid winter or being cooked by the hot summer sun. With the Weedex Lawn Care Service Program, we will care for your lawn throughout the entire year to ensure beautiful results. And with our satisfaction guarantee, we do mean ensure!
Let's talk a little bit about how our satisfaction guaranteed lawn care service program works, and what is always included. While we can start any time of year, here's a look at our treatments, season by season!
---
Winter Lawn Care
Winter is pretty easy on the lawnmower, but do you ever have to break it out just to whack down those annoying grassy weeds? Winter is when our trustworthy field service technicians apply a liquid pre-emergent and post-emergent product to control those grassy sprouts and broadleaf weeds, as well as help prevent springtime weeds. Talk about a double whammy!
---
Spring Lawn Care
Spring is a great time for our expert lawn care technicians to start eliminating the chance of summer weeds. Noticing a pattern here? At Weedex Lawn Care, we are always one step ahead! Not only does our Spring Treatment control spring and summer weeds, but it helps that grass green right up. We also apply an enriching, slow-release fertilizer to nourish your lawn, and we check for anything troublesome, like disease or insects. And of course, we'll do a spot treatment on any broadleaf weeds that may pop up.
Late spring means it's time for your lawn to wake up, and what better way than with another wonderful fertilizer treatment? We also check for damaging elements, as well as providing a spot treatment for broadleaf weeds.
---
Summer Lawn Care
Summertime the lawn care is easy… for you! Let Weedex come out and treat your lawn with another fertilizer to prepare for those hot summer months. Our excellent lawn care technicians will visit your lawn three times during the summer, for early summer, mid-summer, and late summer treatments, to keep your lawn gorgeous for the whole season! This includes fertilizing treatments, spot treatments for broadleaf weeds, and grass-type specific products to help your unique yard survive and thrive when the water supply runs low.
---
Fall Lawn Care
Fall means it's time for another liquid treatment. We apply a pre- and post- emergent product to tackle any lingering weeds and prevent winter weeds! Your late fall treatment will include a liquid soil building treatment to really strengthen your grass and soil before the harsh, winter months. So much good packed into one treatment! After that, it's back to winter, and we start the process all over again. That's how Weedex gives you the best lawn care service possible for a beautiful lawn, year-round! Call us today and we'll get you started on your route to a green, weed-free lawn!
---
Looking for a Weed Service Near Me?
We think it's pretty obvious by now who you should call, but here are some examples of why you might need Weedex Lawn Care to come in and treat your lawn!
Imagine you wake up, look out the window, and see a gloriously sunny morning waiting to greet you. You grab a cup of hot coffee and step outside, maybe to kick a ball in the grass with your kid, or to relax in the sun on the lazy Saturday morning. When you step into your yard, ouch! That's not the soft grass you've been meticulously watering and mowing all season! Thistle has officially infiltrated your lawn, and you want it gone ASAP. Who can blame you? Our Weedex lawn care experts can help make sure this does not happen to you. We treat all kinds of annoying, damaging, and just plain ugly weeds that weasel their way onto your property. Here are some of the top offenders in the springtime, for example, and how to spot them:
Chickweed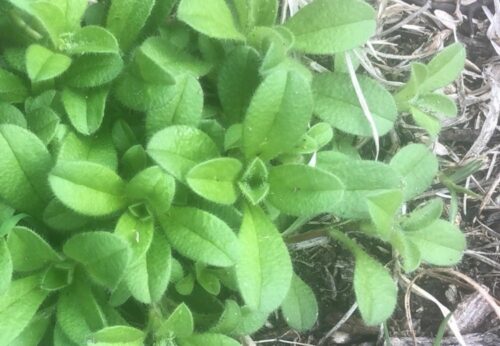 Chickweed is easy to spot, with its smooth, pointed leaves and star-shaped white flowers. This weed is competitive, durable, and quick to spread, but don't worry. It's nothing we can't handle at Weedex!
Bittercress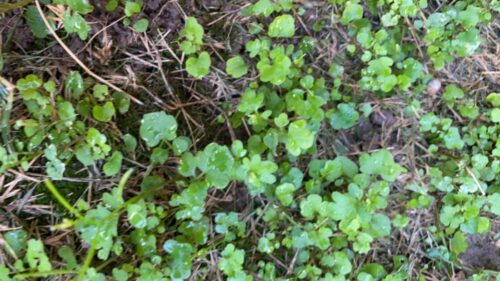 These admittedly somewhat pretty, white-flowered weeds can really be a pain to get rid of, due to the length of their roots. They spread through seeds, so it's ideal to try and catch them before they bloom to prevent the spread! As an annual plant, it probably won't return after a good removal.
Dandelions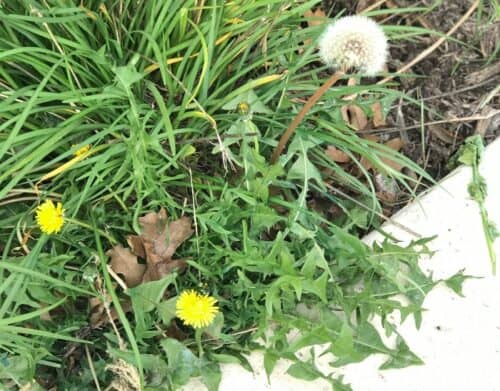 We're pretty sure that you know how to point one of these out, but just in case, it's that fluffy puffball that you used to blow on to make a wish. Younger dandelions are bright yellow, while mature dandelions take on that white puffball seed-carrier structure. While fun for kids (and sometimes adults, let's be honest), their roots are deep and quite destructive. Dandelions can damage the soil and surrounding plants in your lawn, so they are best removed by a professional to ensure the entire root system is taken care of.
Thistle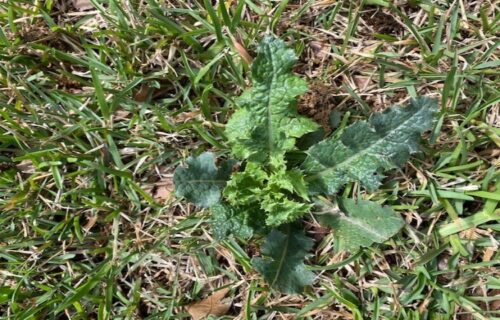 You'll know these when you step on them! Thistles have spiky leaves that can really sting when they prick you. Eventually, they sprout larger purple flowers. They are best removed by a professional.
Aster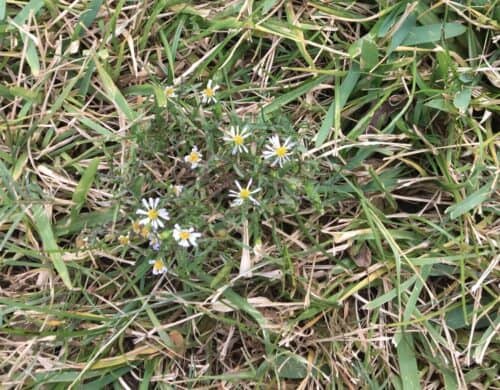 These are pretty little white and yellow flowers, right? Not if you want a beautiful lawn, they're not! You can pull these weeds, but we recommend letting a weed control company handle the removal to ensure they are properly dealt with.
Poa-Annua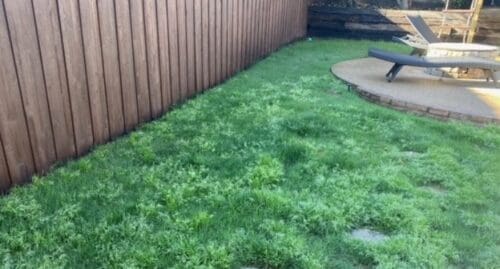 This grassy weed is quite common, and it is also known as annual bluegrass. This weed will usually die off in the summer when the temperatures heat up. Using a pre-emergent blanket spray in the fall on Bermuda or Zoysia will stop the poa-annua seedlings from sprouting in the spring. Another round of pre-emergent in the spring may also be needed. A reminder, if you keep your lawn healthy and thick then poa-annua, as well as many other weeds, will have a hard time growing and spreading. A healthy, thick lawn can effectively choke out many weeds that can occur.
Crabgrass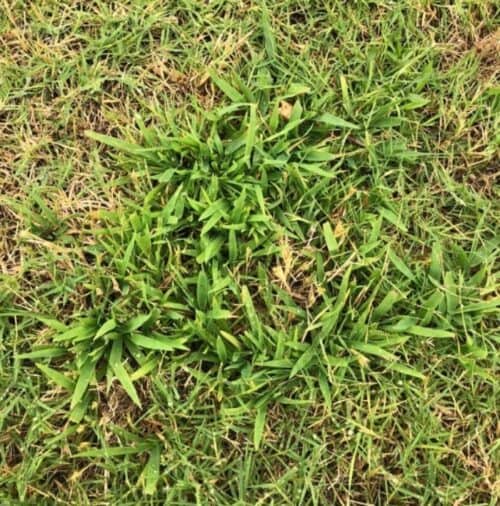 The grassy weed clump like to take advantage of bare spots in your lawn. Once is sprouts, this weed can produce thousands of seeds that can produce many new weeds when it germinates in the following spring. A thick, healthy lawn can help keep crabgrass from taking hold in your lawn. Do you see a theme here? If it does appear, in small numbers, you can easily pull it when it starts to grow or you can safe your back and call Weedex Lawn Care to treat the crabgrass to kill it when it starts and help prevent it from occurring in the future. With proper fertilization, weed control and watering to keep your lawn healthy, combined with professional lawn services, you will stop most weeds before they have a chance to take hold in your lawn.
Dallisgrass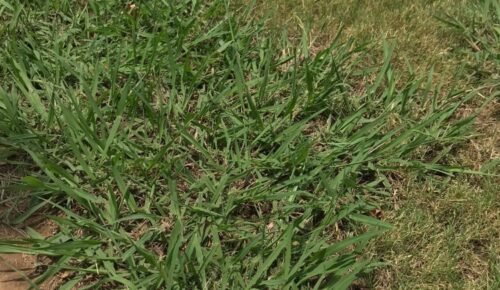 Often mistaken for crabgrass, dallisgrass is one of the most ridiculously stubborn weeds you might find in your yard. In fact, it may require several treatment applications before it is under control. At Weedex, we deal with dallisgrass in the most effective and efficient ways possible with our treatment programs. Give us a call for a quote today and get your lawn back!
Nutsedge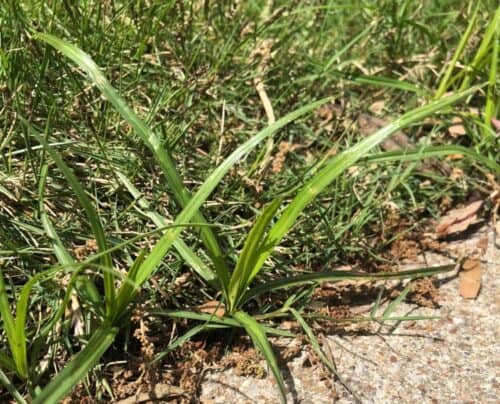 Ugh, this one is a doozy. Nutsedge, along with dallisgrass, is one of the most stubborn and difficult weeds to control. Do not pull Nutsedge out of your lawn, it will only spread and make matters worse. Weedex's weed control services and lawn care treatment program will combat this tough opponent for you. Our regular spot treatment may do the trick, but nutsedge can be annoyingly persistent, in which case additional treatments may be required to get it fully under control. You can spot this bad boy by looking for a weed that appears split into two, or a shoot of grass with a v shaped formation. Once you see it, your next best move is to call Weedex!
---
Lawn Weed Control Service Near Me
If you are looking for the best lawn weed control service, Weedex is here for you. Here are the locations in which Weedex Lawn Care provides lawn treatment and weed control services:
White Settlement, TX
Hackberry, TX
Corral City, TX
New Hope, TX
Desoto, TX
Hackberry, TX
Paloma Creek, TX
Benbrook, TX
Crowley, TX
Heath, TX
Sunnyvale, TX
Back Springs, TX
Valley Ranch, TX
Hulen, TX
Westover Hills, TX
Duncanville, TX
Hickory Creek, TX
Midlothian, TX
Burleson, TX
Krum, TX
Sanger, TX
Waxahachie, TX
If you live in one of these areas, we hope you will consider having Weedex Lawn Care take care of your lawn's needs. We take what we do very seriously, and are always courteous, full of integrity, and ready to work. We care about your lawn, and we want to help nurture it to be as beautiful and green as possible. With our satisfaction guarantee, you know that you can count on Weedex to make your lawn look its very best!
Our treatment program is sure to make your lawn a greener place, and take care of any of those annoying weeds, damaging fungi, destructive lawn insects, and other lawn-care-related problems that prevent you from loving your yard.
Don't let fire ant hills stop your kids or pets from playing in the backyard! We can even handle those painful little pests. Thistles and burs poking you while you're taking out the dog? Let's get those under control! We don't want weeds to choke out your soft grass or lovely plants; we want you to enjoy your time spent outside at home, or simply the view out your front window! Like we always say, greener lawn, happier you!
---
Satisfaction Guarantee
Whether you have weeds springing out your ears (metaphorically of course, or we may have a different problem), lawn insects infesting your yard, fungus creating ugly patches in your beautiful grass, or a lawn that just needs a little bit of extra TLC, Weedex Lawn Care is here for you! We take great pride in helping your lawn thrive, and we hope to have the chance to give you your best, greenest lawn yet with our weed control and fertilization services.
Lookout neighborhood, there's going to be some friendly competition on your street! Weedex will help you achieve a beautiful lawn, hassle free, leaving you more time to relax in the sunshine and enjoy your outdoor space. Your lawn will be greener and weed-free, satisfaction guaranteed.
Call Weedex for a quote today, and get the best weed control service near me in Dallas, TX and surrounding areas! We look forward to taking care of your lawn!
250 E. Valley Ridge Blvd. Ste. 700
Lewisville, TX 75057
help@weedexlawn.com